Associate Board of Directors
SOAR is pleased to announce that four new members are joining its new SOAR Associate Board for 2023. Coming from diverse backgrounds, the new board members bring their experience, unique interests and talents to help build young professionals membership of SOAR. With SOAR's support, the SOAR Associate Board will offer a variety of activities geared to Streeterville's busy professionals, graduate students, and young families. Together, they will work to widen the participation of young professionals in the Streeterville community, create opportunities for young professionals to network and build local relationships, and participate in special community projects.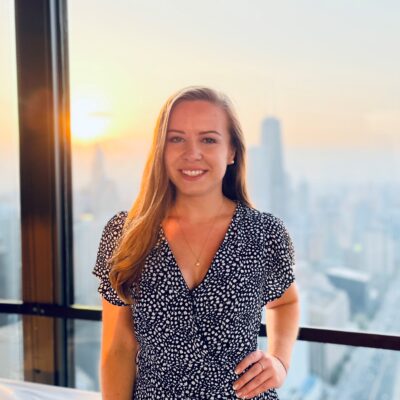 Alena Baltsevich is a second-year Associate Board member, having joined SOAR in order to help positively impact the community in which she lives. She is proud of the neighborhood's history, iconic architecture, amazing restaurant scene, numerous entertainment venues, and magnificent views that are all within walking distance. As an immigrant from Belarus, her family originally migrated to Chicago when she was a young child. To this day, she recalls their visits to Navy Pier, Water Tower Place, Michigan Avenue, and Lake Michigan. These childhood memories brought her back to Streeterville as an adult. In her free time, Alena loves to try new restaurants, run along Lake Shore Drive, travel, dance, and stay active in various ways.
Alena's inspiration comes from her parents. Since migrating to America, her parents have taken on multiple obstacles in their lives to work towards a better life for their family. Starting in a new country is a significant risk to take, but her parents have shown her that if you follow your dreams and have a strong work ethic, you will make your dreams a reality.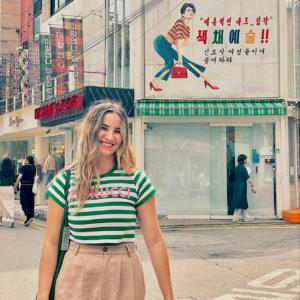 Jasmina Basic joined SOAR in September 2022 after she and her husband stopped by SOAR's booth at the Barktober event beside their building. She has lived in Streeterville for almost two years and is excited to give back to the community she's grown so fond of since moving downtown. In her free time, she enjoys walking along Lake Shore Drive with her husband and dog, and she's also an avid baker and reader.
During her tenure on the Associate Board, she hopes to increase awareness of SOAR in the community to attract more members, particularly young professionals. Jasmina also hopes to organize community networking, charity, educational, and recreational events to strengthen the community further. As a first-generation Bosnian immigrant, she's inspired by her family. "My family's sacrifices and hard work set me up for the wonderful life I have now, and I hope to give back to marginalized groups, especially women and immigrants, to help them access all the opportunities they need to succeed in life and later serve as mentors themselves," she told SOAR.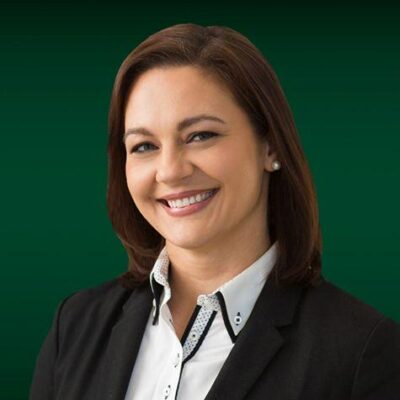 Agnes Ptasznik has lived in Streeterville for almost 10 years, initially attracted to SOAR through the Young Professionals group and the farmer's market. She is the mother of two young children and loves spending time with her family along the lakefront and riverfront. She also enjoys the local museum and restaurant scenes, as well as reading and playing the piano when not working as an attorney. 
As part of the Associate Board, Agnes hopes to organize events where children are entertained and able to make new friends, parents can connect and develop new or better relationships, and local vendors can speak with the public in order to foster a stronger community. When asked what she's inspired by, she replied: "I am inspired by people and experiences such as: a smile or a wave from someone in the neighborhood; children's giggles and squeals of joy at a park; an uplifting theatre performance; and a fresh-piping-hot-brick-oven-baked pizza or a run along the lakefront."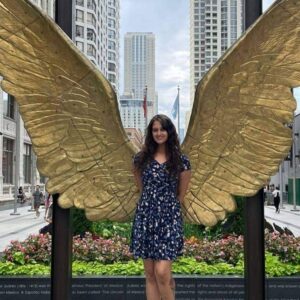 Sneha Shrivastav has lived in Streeterville for one year, initially drawn to SOAR after visiting the farmer's market last summer. She enjoys taking in the neighborhood art scene, feeling right at home as she sings and plays five instruments herself! She's inspired by the "impressive balance" of city living and access to nature in Streeterville. When she's not at a local museum, you can find Sneha taking in all the local culinary scene has to offer.
As an Associate Board member, she looks forward to planning events for the community that foster meaningful connections, promote local businesses, and contribute to the beauty of the neighborhood. She's enjoyed meeting others who are equally passionate about the organization's mission since joining SOAR last year. When asked who she's inspired by, she replied: "The people whom I'm most inspired by are those who can make you feel extremely welcome and comfortable just in your first interaction with them."