Member Offers & Business Updates
Listed below are exclusive SOAR member offers from some of our Business members. Please read carefully and note expiration dates. If you have questions please contact the business directly. Enjoy!
Lizzie McNeill's Irish Pub
​​​​Ongoing​​​​​​​
Lizzie McNeill's Irish Pub is offering a SOAR member exclusive discount. Known as "your favorite neighborhood Irish bar", Lizzie McNeill's boasts beautiful views of the Chicago River, large spacious patio, extensive list of Irish whiskey and tasty food. With this offer SOAR members receive 10% off their purchase at Lizzie McNeill's. Offer valid when you show your server your SOAR membership card.​​​​​​​
*If you are a SOAR member and need a new membership card printed please contact the SOAR office at [email protected] or call the office at (312) 280-2596.
The Lunchroom
Location: 200 E Chestnut St.
Phone: (312) 751-1519
20% off
of an order of $20 or more which can be used either by mentioning the offer in The Lunchroom/Lunchbox or ordering online
www.space519thelunchroom.com
code: NEIGHBOR20
.
The entire menu from
The Lunchroom
, which focuses on California-inspired items, is available to order for take away or dining al fresco on the restaurant's 24-seat, dog-friendly, European-style patio on Chestnut Street.
Hours: Monday-Friday 11AM-4PM, Saturday 9AM-4PM, Sunday 10AM-3PM
The Lunchroom's little brother 
The Lunchbox
, features a new grab and go menu with a daily assortment of sandwiches, baked goods, quiches and tarts, featured daily entrées, a coffee bar, cold drinks, and curated wine bottles.
Hours: Monday-Saturday 8AM-6PM, Sunday 10AM-5PM

The Shops at North Bridge: August Events
The Shops at North Bridge has several great events happening this month! From a Flower Crown Workshop to the End of Summer Pop-Up – there is something fun for everyone. To view their events visit this link.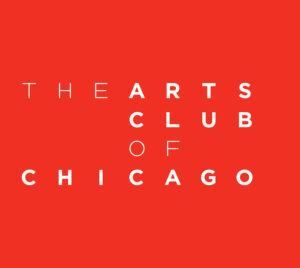 The Arts Club of Chicago: Exhibitions & Events
Exhibit – Yasmin Spiro: Groundation
May 1 – October 7, 2023
Learn more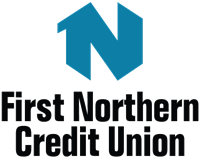 First Northern Credit Union offers FIXED-rate Home Equity Loans with no closing cost options* and highly competitive rates! Tap into your home's equity today. *Learn more at fncu.org/HomeEquityLoans
New Member Offer for SOAR: Up to $900!
Expires 12/31/2023
SOAR members can earn up to $900 when opening a new checking account, home equity loan, or mortgage*! Use promo code SOAR2023 when applying to take advantage of these special offers, just for SOAR members. *For complete details or to open online visit fncu.org/SOAR.