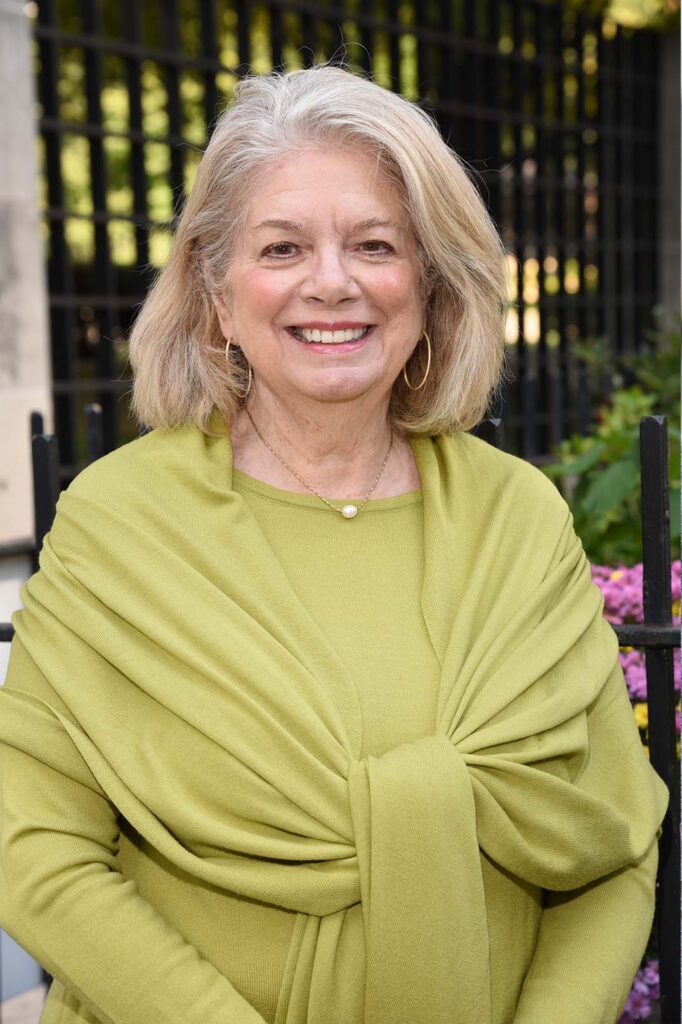 Deborah Gershbein
President
Farmers Market Co-Chair
Deborah Gershbein has served as the President of SOAR since 2015. She has lived and worked in Streeterville for over 30 years and strongly believes in giving back to the neighborhood she calls home. Her background and experience prepared her to successfully lead the SOAR organization building it into a highly functioning team of volunteers and members. The complexity of Streeterville, composed of residences, institutions and businesses, creates a unique world-class neighborhood. During her tenure, SOAR has built strong partnerships with Streeterville residents and stakeholders. She says: "Streeterville is an amazing neighborhood full of incredible people and places. I am honored to take part in building and celebrating the Streeterville community, the best neighborhood in the city of Chicago."  In her free time, she enjoys all that Streeterville has to offer; the lakefront, the river, the skyline, the parks and meeting the people that live, work and enjoy the neighborhood.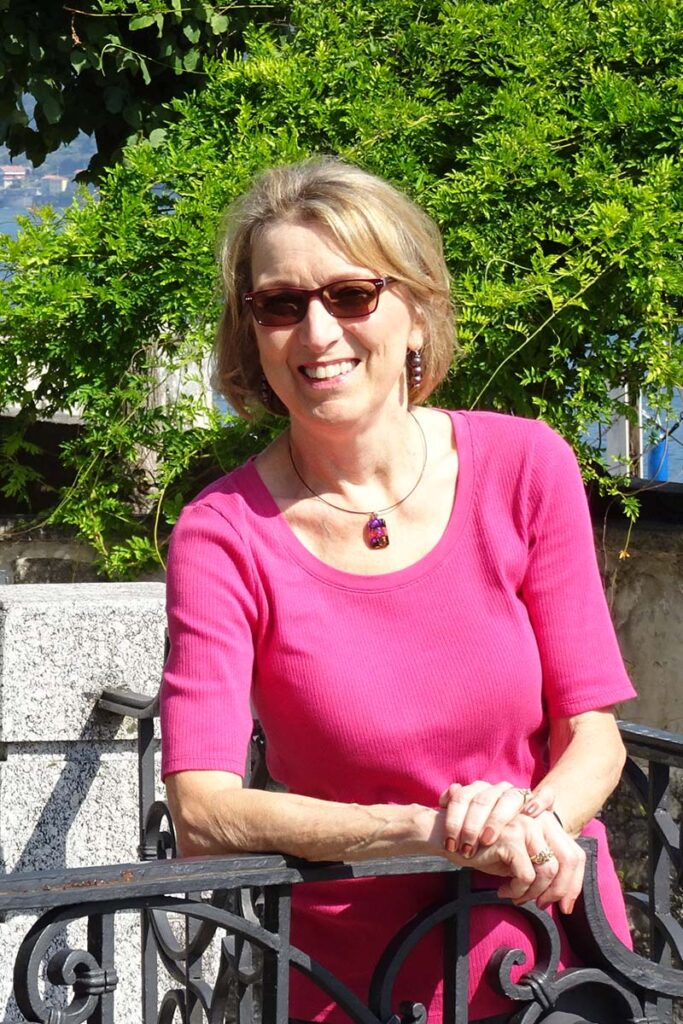 Pam Woodward
Vice President
Membership Committee Co-Chair
Pam joined the board in May of 2019 and has been a SOAR member for six years. Seeking a sense of community in the neighborhood, she actively volunteers with local groups. Pam retired from Morgan Stanley after 25 years as a financial advisor and branch manager.  Prior to those years, she taught in higher education. Pam's hobbies include international travel, studying the Italian language, and taking advantage of the many cultural opportunities in the city.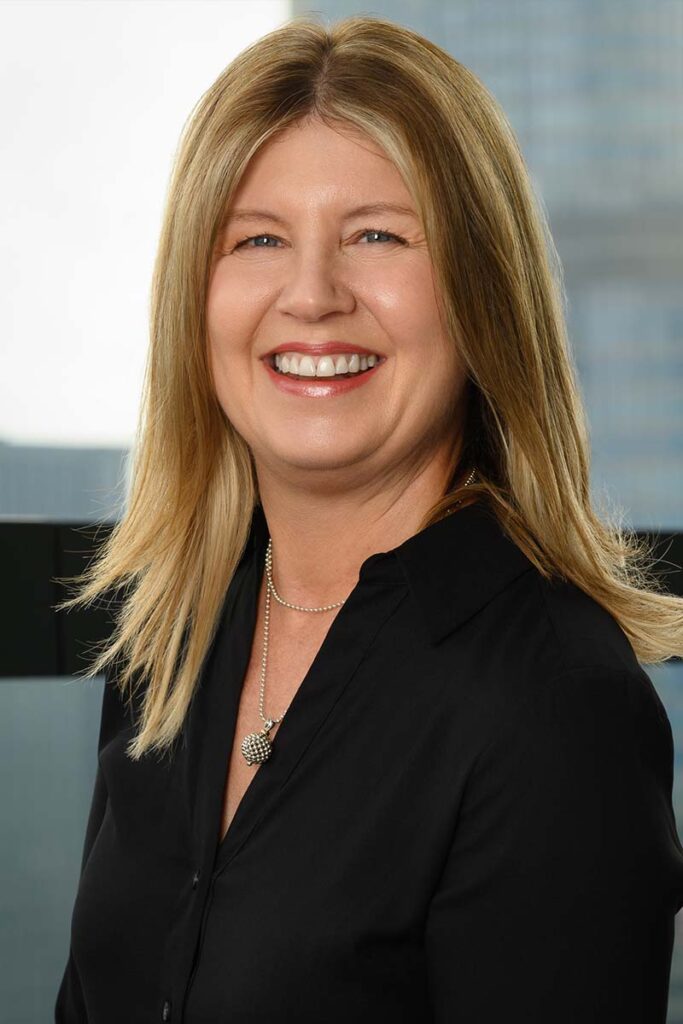 Pam Johnson
Secretary
Chair, Volunteer Coordination
After moving to Streeterville late 2020, Pam became a SOAR member and has been on the Board since Aug 2022.
She  joined SOAR after being introduced to the Farmers Market.  Streeterville is a vibrant neighborhood of residents, businesses, and visitors. Pam is inspired each day by the talented and engaging individuals who live and work here. Streeterville has provided her with so much to enjoy and to study. Pam values being able to give back and support this community, and to work with others to continue to strengthen our amazing neighborhood.
On the weekends, Pam and her husband play golf, spend time with our family and friends, travel, explore Chicago, enjoy the arts, and experience both the fun and tranquility of our beautiful lakefront and river.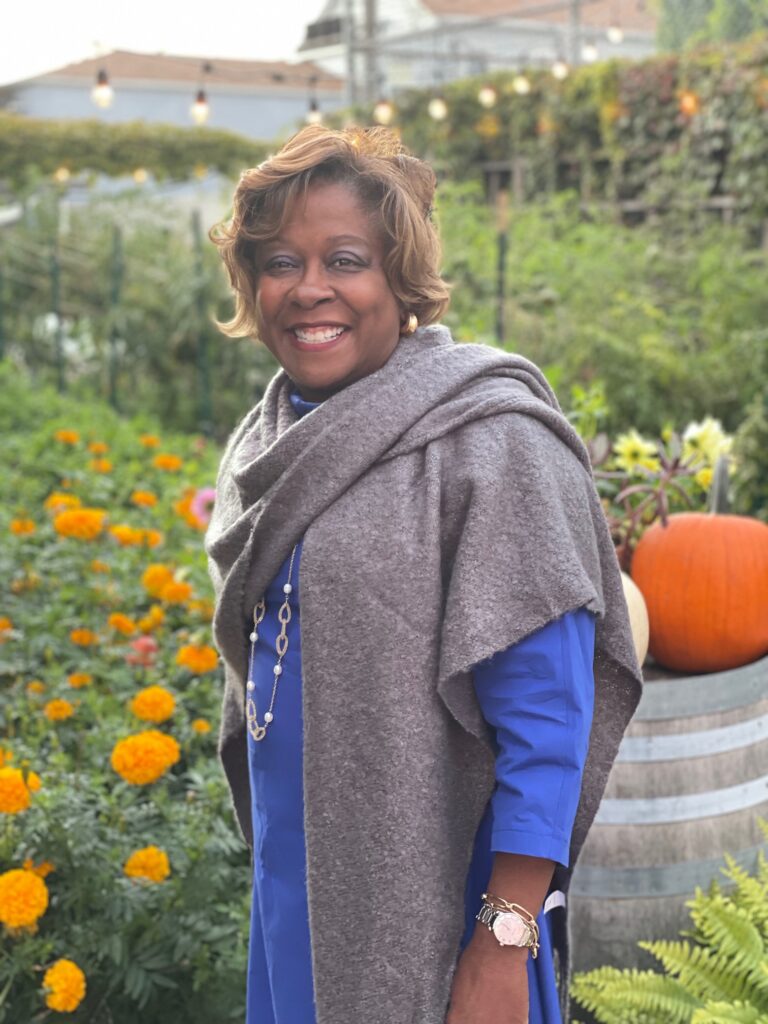 Stephanie Keys
Treasurer
Chair, Special Events
Stephanie has been a member of SOAR since 2019 and joined the board in October of 2022 as the Special Events Chair. She believes in volunteering and being active where she lives, including keeping the neighborhood safe and informed of issues that impact us. Stephanie loves the beauty of Streeterville and is inspired by being involved, learning new things, and keeping an open mind. She enjoys walking, golfing, reading, practicing yoga, gardening, and she is very active in the service programs of her local chapter of the Alpha Kappa Alpha Sorority, Inc.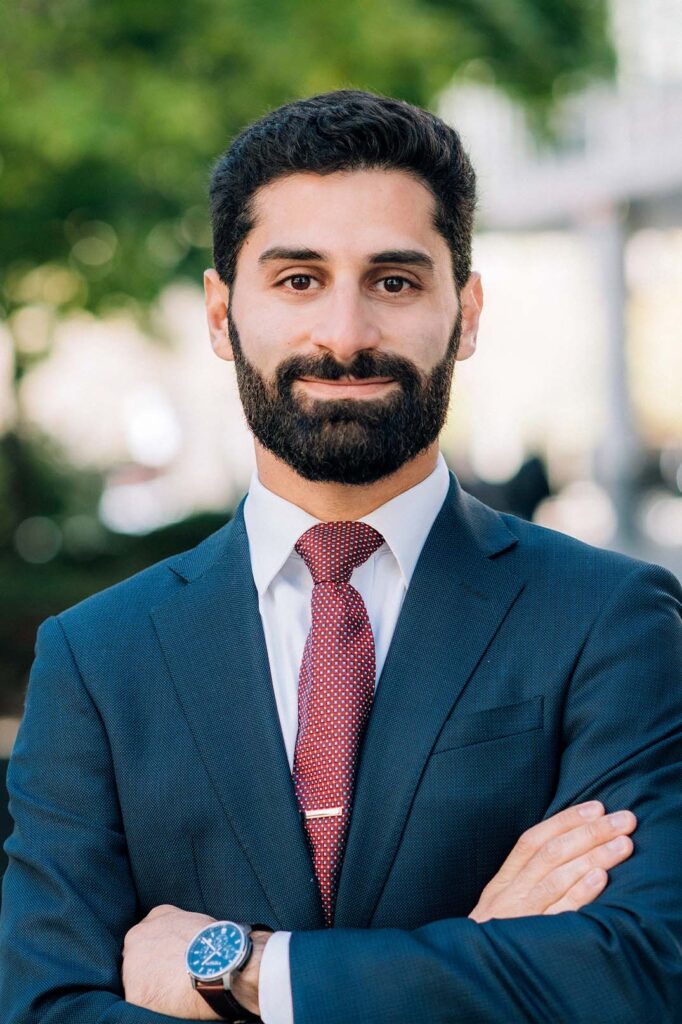 Malek Abdulsamad
Neighborhood Vision Update Co-Chair
Urban planner and commercial real estate professional, Malek Abdulsamad started his career by interning for SOAR in 2013, while finishing his Masters' program in urban planning and policy at UIC. Following his internship, he remained a volunteer with the Traffic and Transportation and Real Estate committees and participated in the review of more than 10 new developments between 2014 and 2018.
Currently with Compass Commercial, Malek negotiates real estate transactions not only in Streeterville but also in all of downtown. He is involved with a number of planning and advocacy organizations in the city including the Ely Chapter of Lambda Alpha Internationals (LAI) and the Chicago Central Area Committee (CCAC).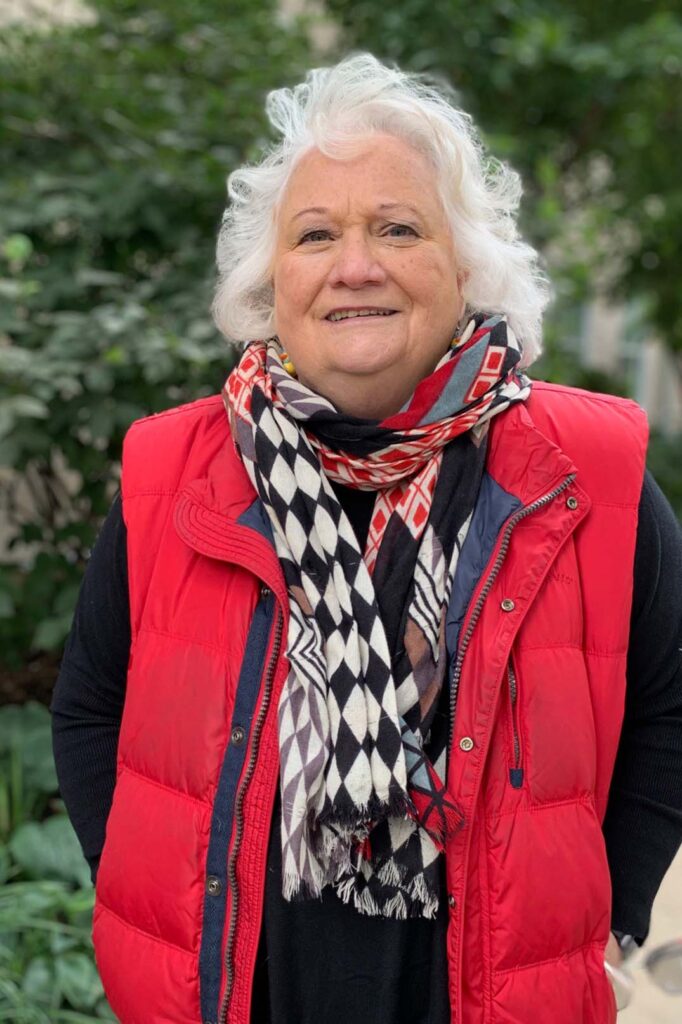 Judy Aiello-Fantus
Farmers Market Co-Chair, Land Use & Development Co-Chair
For over 15 years, Judy  has been a member of SOAR. In 2015, she joined the Board of Directors. Judy joined SOAR looking for an opportunity to get involved and give back to the community. She has a desire to help build a strong neighborhood as well as a sense of community within Streeterville. Nature, especially Lake Michigan, art, music, and politics all inspire Judy. In her free time, she enjoys swimming, reading, and exploring the city.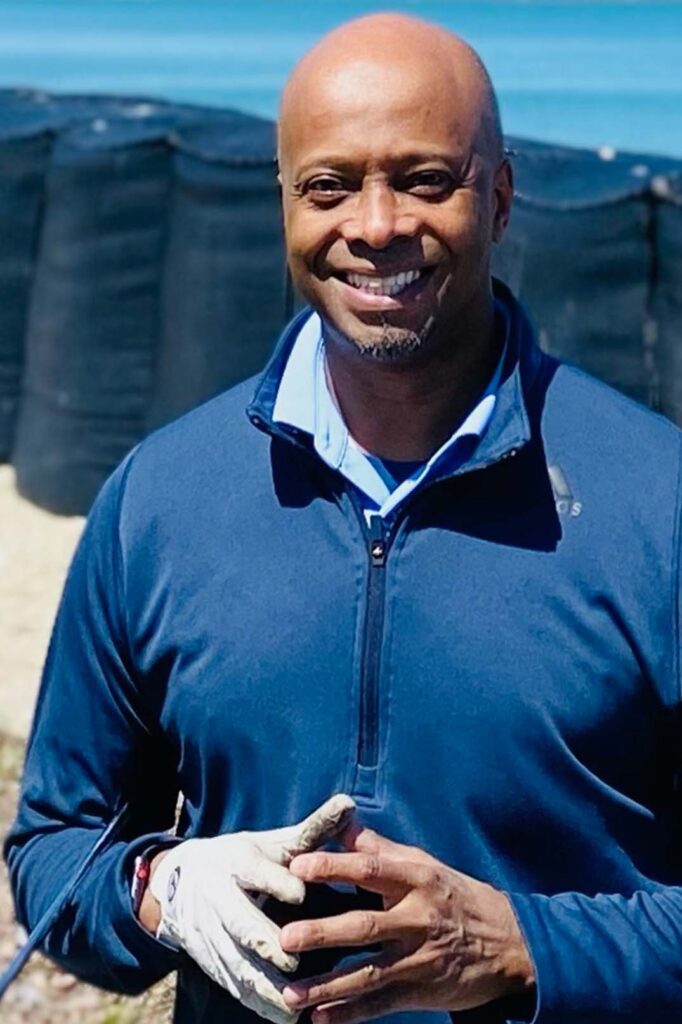 Nick Black
Chair, Safety & Security Task Force
Nick is a dual career professional: He leads the Enterprise Relationship Team at LinkedIn and is a licensed Real Estate Broker with a penchant for connecting people with their dream homes.  On a personal level, he is an avid golfer, dabbles in cooking, and anything to do with his family, from road trips and vacations to game night.
What energizes Nick the most is SOAR's mission to bring together our tight community to create a life we love while being safe, conscious of the environment, strategic in our use of land development, and have fun. Out of the 77 Chicago neighborhoods, Nick is confident that Streeterville is one of the most visited, and most Chicagoans have either visited or driven through Streeterville for one reason or another. From the Mag Mile to our amazing lakefront views, entertainment, and restaurants and parks, he believes Streeterville is the heartbeat of Chicago.
He is inspired by knowing one can always do better and be and is encouraged daily to help bring our neighbors together to make a better community. Streeterville refuses to settle for mediocrity so he has buckled up and prepared to take this journey with you to "Leave it better than how you found it!"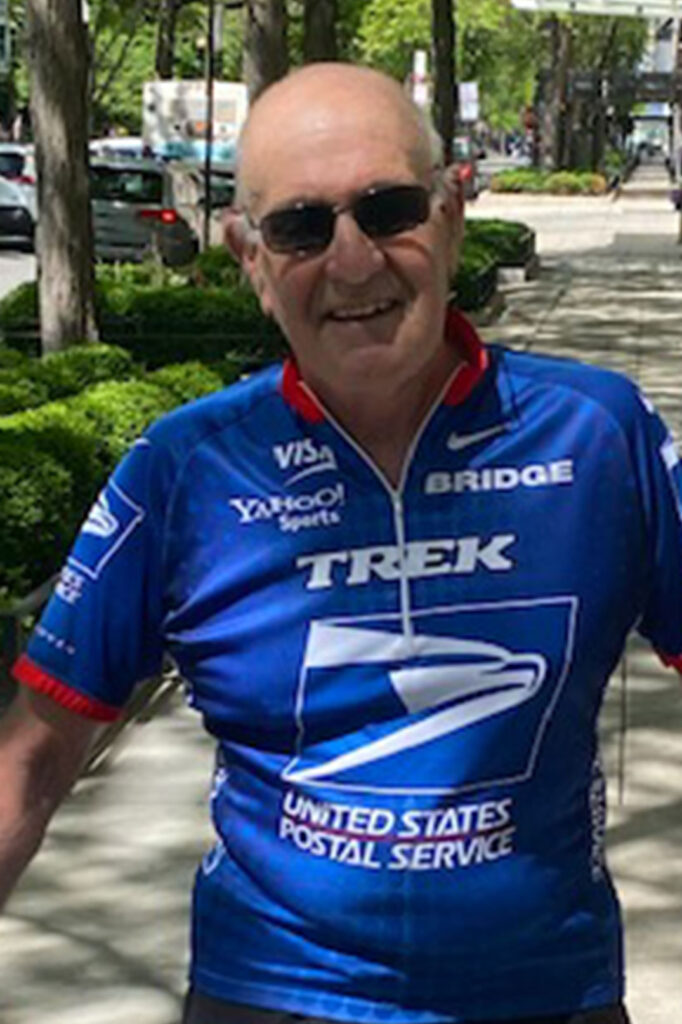 Joel has been in SOAR for the past 13 years and joined our Board of Directors in 2017. He joined because he saw the positive impact our organization had on the neighborhood day in and day out. He is committed to living in the City of Chicago and knows that Streeterville provides the best quality of life to its residents. He is inspired by the opportunity to influence someone's life in a positive way. When he isn't volunteering with SOAR, Joel enjoys biking, winter sports, traveling, and trying new foods.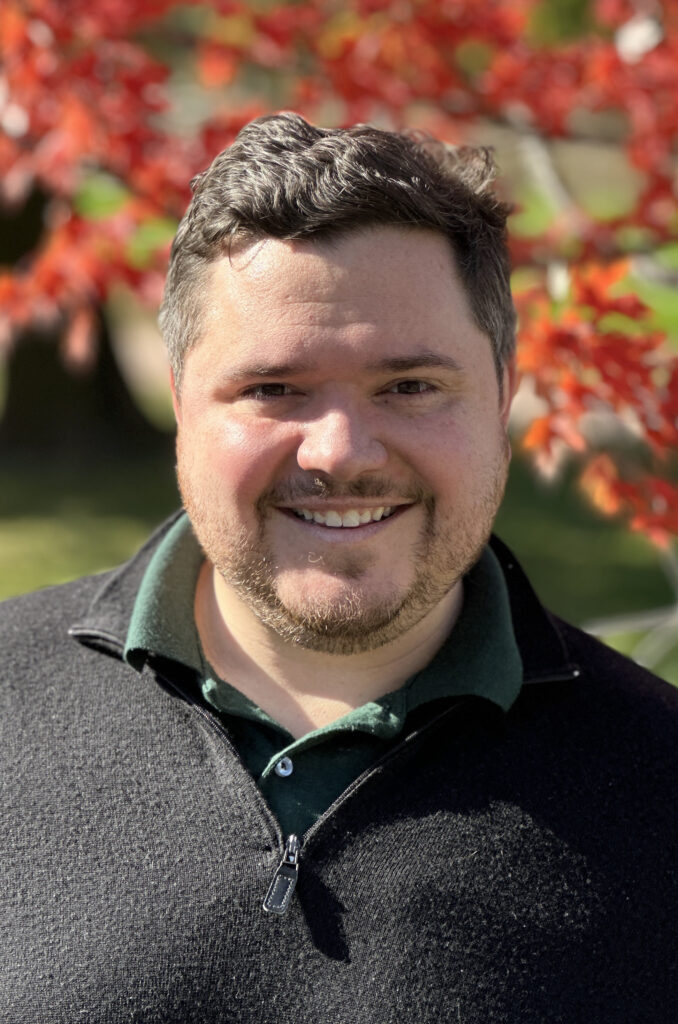 Brian Butler
Board Member
As an Illinois native, Brian Butler has called Chicago home since 2006 and became a Streeterville resident in 2013 and has been on the Board of Directors since 2016.  Since childhood, Brian has been inspired and amazed by Chicago's high-rise architecture and oversees the high-rise management division as Senior Vice President of FirstService Residential. He believes that Streeterville's economic and social diversity is a strength that allows Streeterville to remain the world-class neighborhood that it is. When he isn't volunteering with SOAR, he is supporting Board members and residents with his work with the Community Associations Institute of Illinois.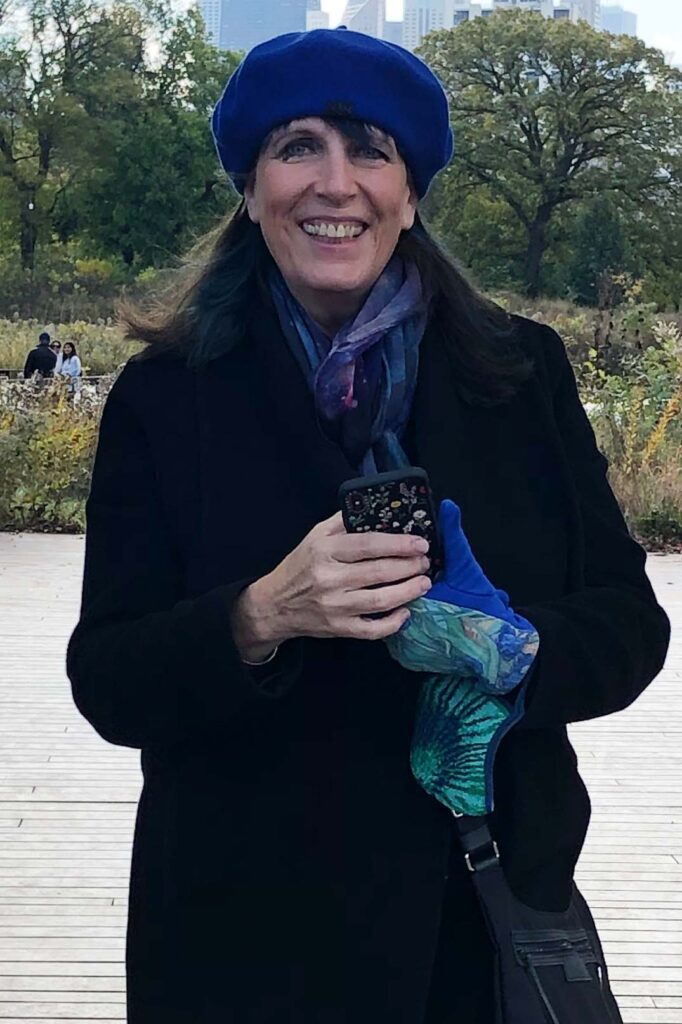 Denise Delves
Board Member
Denise Delves has lived in South Streeterville for over six years. Having moved to Streeterville from a home in Evanston, she and her family enjoy the excitement of urban living with all its many cultural benefits.  Her passion for this community led her to seek board membership of SOAR.  As an Assistant Professor at Oak Point University (formerly Resurrection University), Dr. Delves is active in the education of the undergraduate baccalaureate students—our future nurses.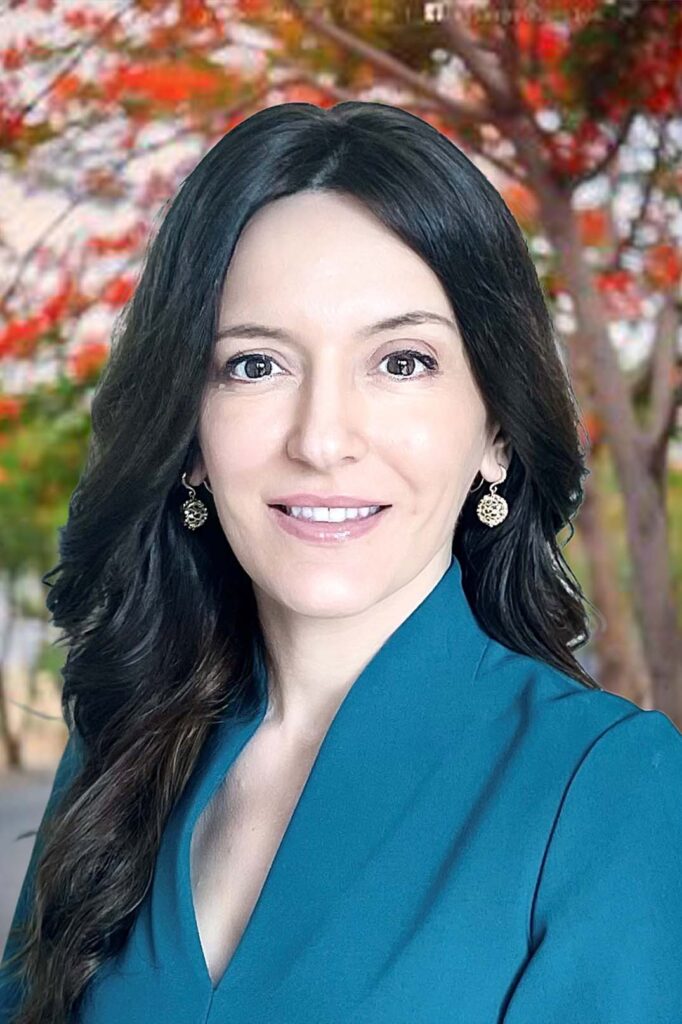 Sandra Djordjevic
Chair, Young Professionals, Membership Committee Co-Chair
Sandra has been a SOAR member since 2017. She enjoys the full benefits of Streeterville including the museums theatre businesses and the lake. She also works at Northwestern University so that adds to her well rounded Streeterville background. She joined the Board so she can help make a difference in the neighborhood. She believes that in order to live in a good neighborhood participation is key in making it a place you want to be. In her free time she studies French likes to sail and travel.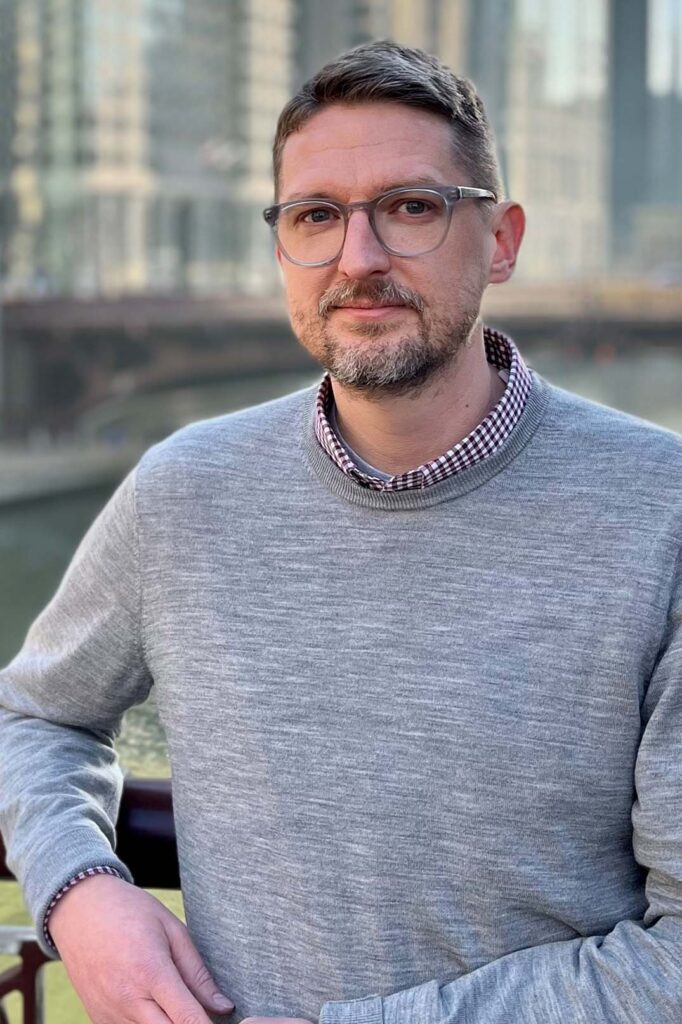 Adam Flickinger
Neighborhood Vision Update Co-Chair
Adam Flickinger, is a licensed professional planner / urban designer and has been a Streeterville resident for more than eight years. Having worked for 15 years as an urban planning consultant in the private sector and currently as the Planning Director for Friends of the Chicago River, Adam brings unique expertise to SOAR. Though enthusiastically recognizing Streeterville for its convenience, amenities and quality of life, he believes the advocacy of SOAR should reflect our changing world, with a focus on sustaining the positive characteristics of this unique community while investing in weak areas. Adam hopes to help Streeterville adapt, diversify, and attract new residents.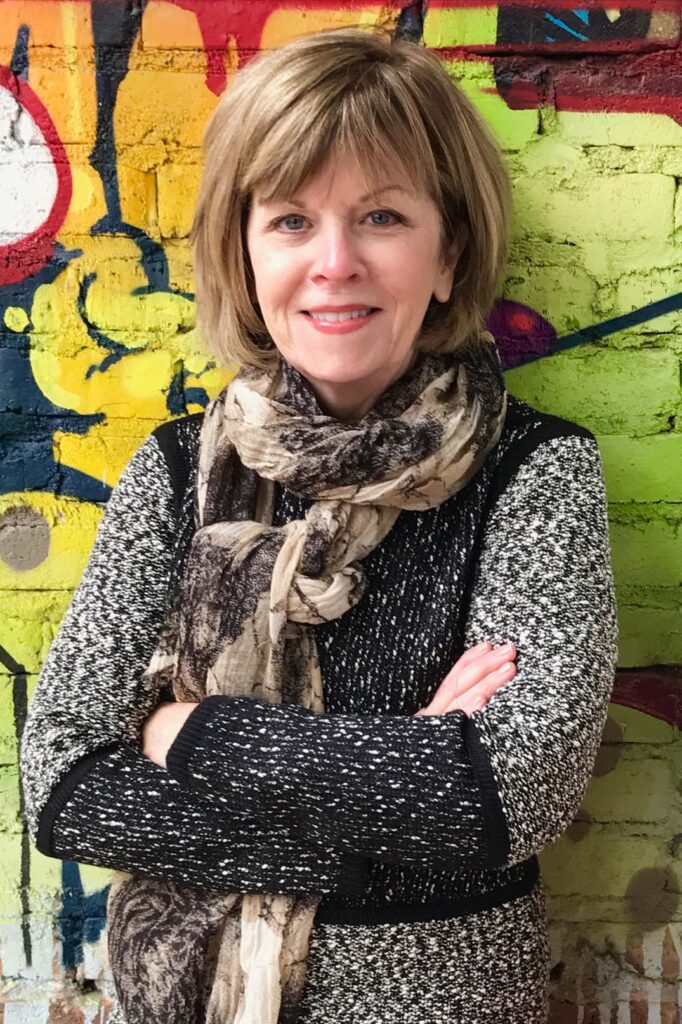 Clare Hennessy
Chair, Marketing & Communications

Looking to join an organization that would allow her to contribute in more ways than just writing a check, Clare joined SOAR in 2014 in hopes of using her marketing skills to advance the organization. Joining the board in 2015, Clare stays involved with SOAR because getting to know the members makes Streeterville feel like a small neighborhood rather than the bustling area it is. She is inspired by the impact SOAR can have on the neighborhood, and when she isn't volunteering with SOAR, Clare spends time with her family and friends, travels, and always has a project or two to keep her busy.
Howard W. Melton
Board Member
Howard joined SOAR in 2000 and has served on the board since 2006. He enjoys the convenience and excitement of living in the City of Chicago and stays involved with SOAR due to his belief in the importance of neighborhood involvement. He is inspired by the opportunity to improve Streeterville and the city at large. When he isn't volunteering with SOAR, Howard is a practicing attorney, is involved in civic affairs, and is the author of several books.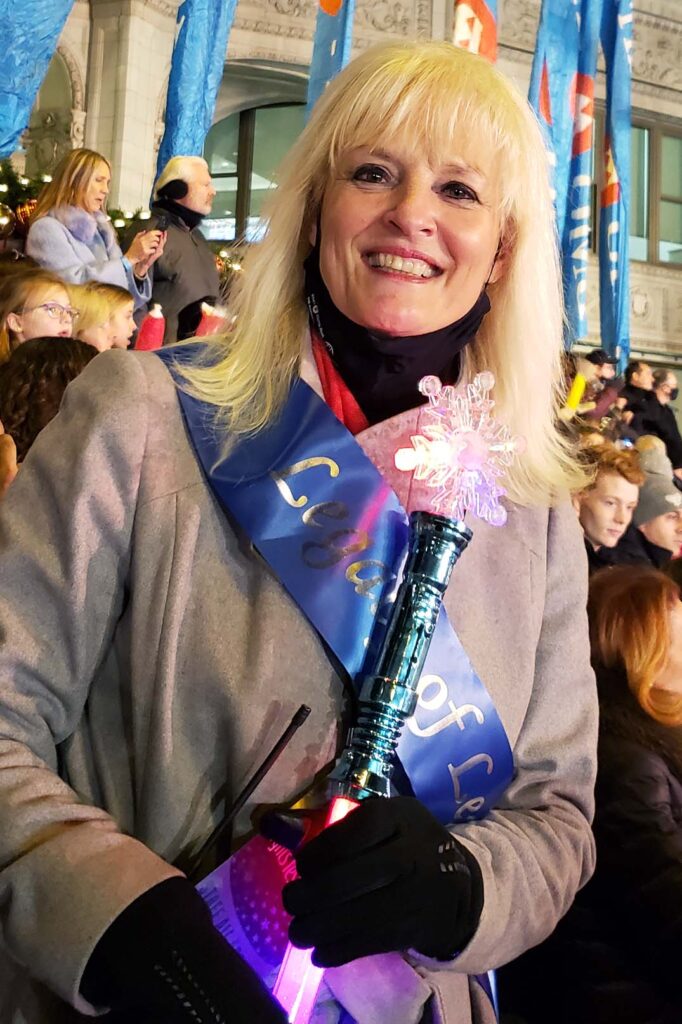 Gail Spreen
Land Use & Development Co-Chair
Gail joined the organization and Board of Directors in 2002 and since then has contributed to significant city planning efforts. From improving the plans for some projects to actually stopping other developments from being built, Gail enjoys being a part of SOAR due to the power to make a true difference in the community. Gail has served as SOAR's President and is also involved with the Magnificent Mile Association.  She works in Streeterville real estate for the past 25 years and works to keep the history of the area alive – from Cap Streeter to the present. In her free time, Gail enjoys boating, working on historical projects, and spending time with friends and family.
Dalius Vasys
Chair, Legal Committee
Dalius joined the board of SOAR in October of 2022 after being a member for over 5 years. He brings 40 years of experience practicing law to the Land Use & Development Task Force and is impressed by the breadth of SOAR's services and activities, its accomplishments, and the dedication of its members to SOAR's vision. Dalius loves the vibrant and diverse community in Streeterville, which he has called home for over 30 years, and believes it's important to be active in local community affairs to preserve the quality of life in our neighborhood and the city at large. A long-time member of the Burnham Society, Dalius is inspired by architecture and urban design. He enjoys travel, music, theater, and exploring Chicago's diverse and unique neighborhoods
Board Member Emeritus
Mary Baim
Jim Houston
Irene Newman
Edward Pearl